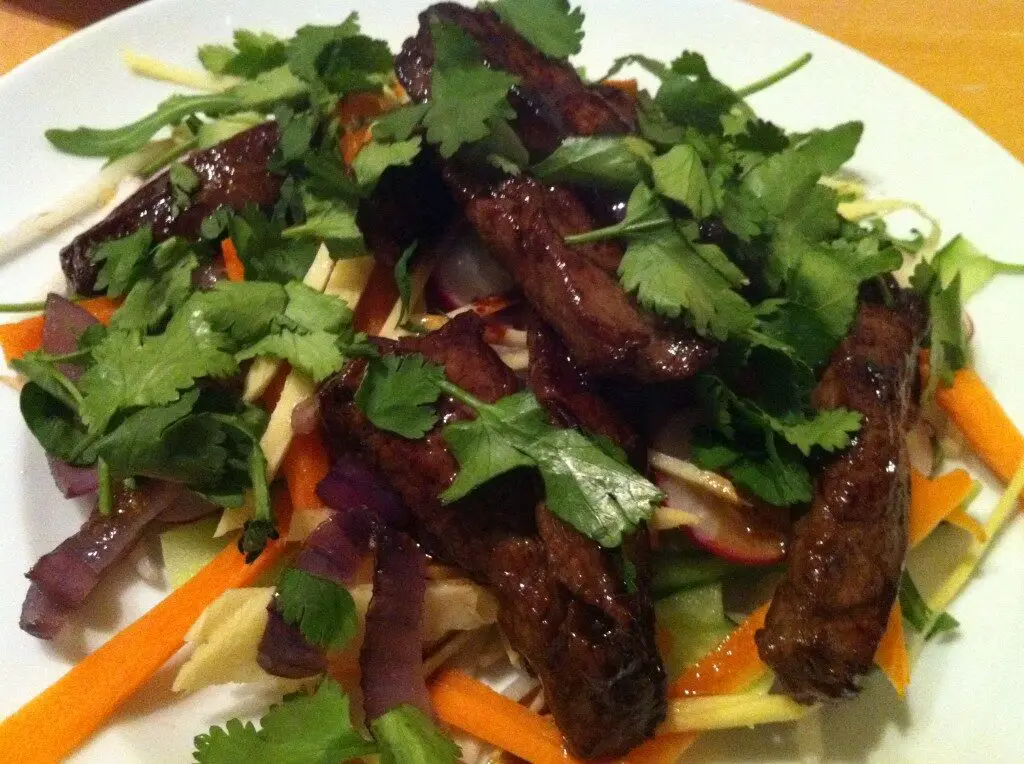 Whenever my wife gets together with her colleagues, they head for Wagamamas where she has a seared steak salad with ginger. It sounds delicious so Ive tried my own variation on it.
The fresh ingredients are very similar, but the dressing is Teryaki as the Wagamama house dressing is apparently a closely guarded secret.
Regardless, this is fresh, fiery and fantastic. And super-healthy, too.
Serves 2
2 small fillet steaks
4-6 tbsp Teryaki marinade
1 tsp sesame oil
Handful beansprouts
1 red onion, sliced and caramelised with 1 tsp sugar
2 small carrots, peeled and cut into matchsticks
5cm piece of ginger, peeled and cut into matchstiicks
Small handful rocket leaves
3 radishes, trimmed and thinly sliced
1/4 cucumber, de-seeded and cut into matchsticks
Handful coriander leaves
1. Marinate the steak in the Teryaki and sesame oil for 1-2 hours.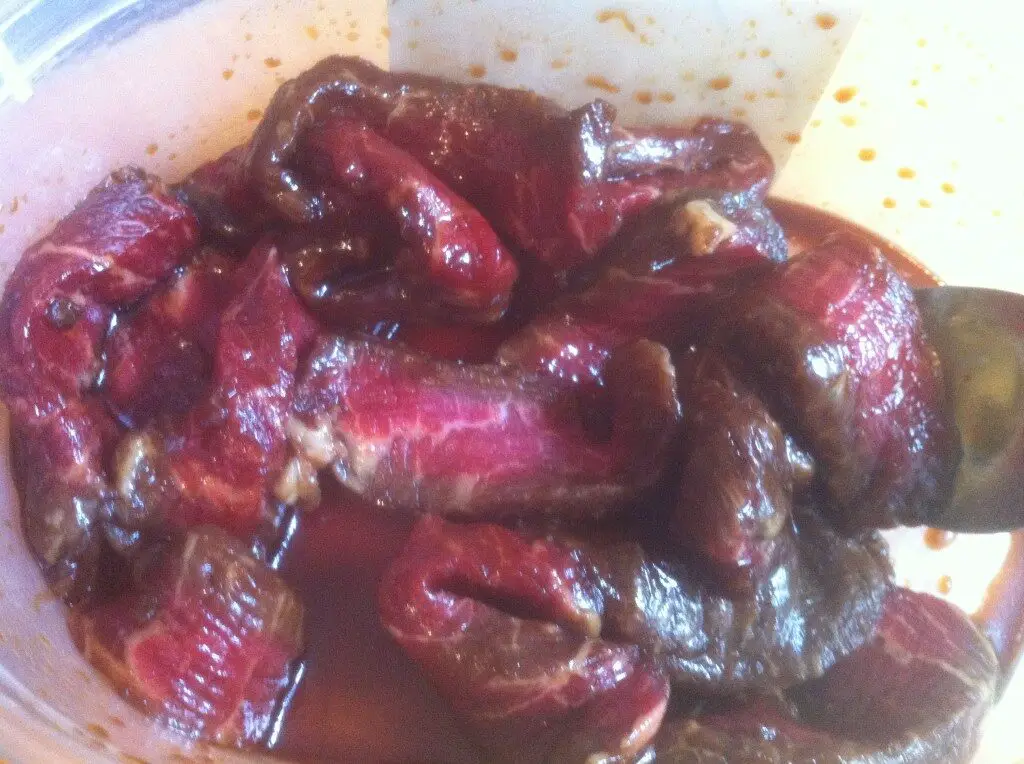 2. Mix the rest of the ingredients together, except the onion and coriander leaves, and load onto plates.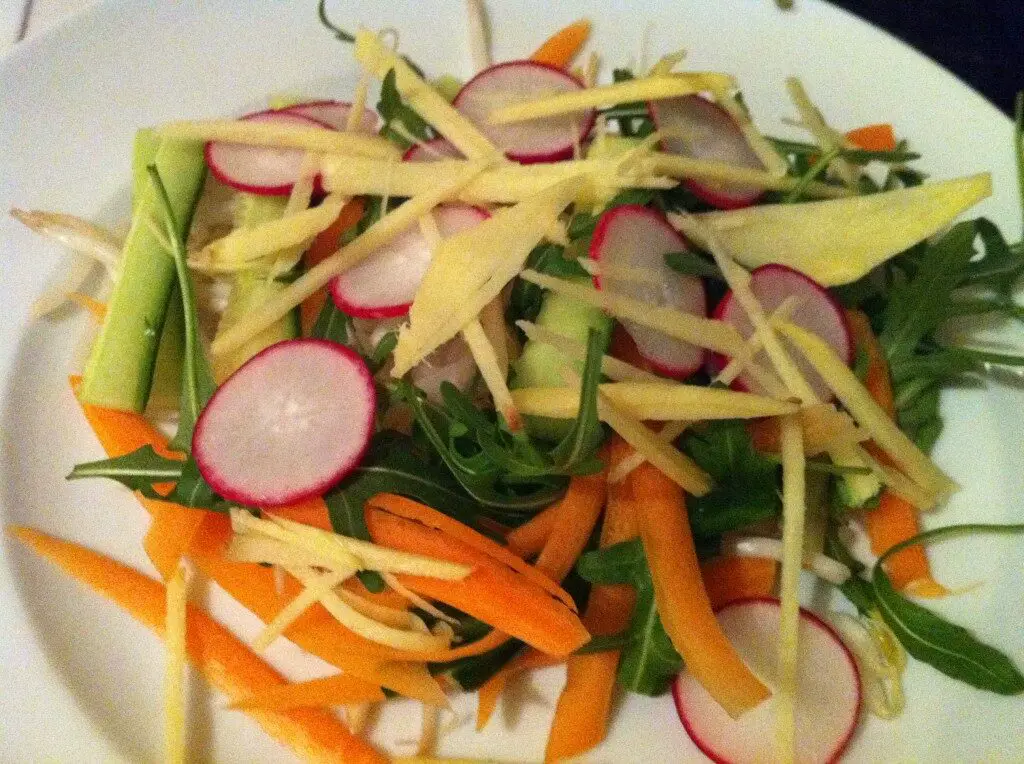 3. Heat 1 tsp oil in a very hot large frying pan and sear the steak for 1-2 mins.
4. Pile on top of the salad. Sprinkle over the onions and coriander leaves.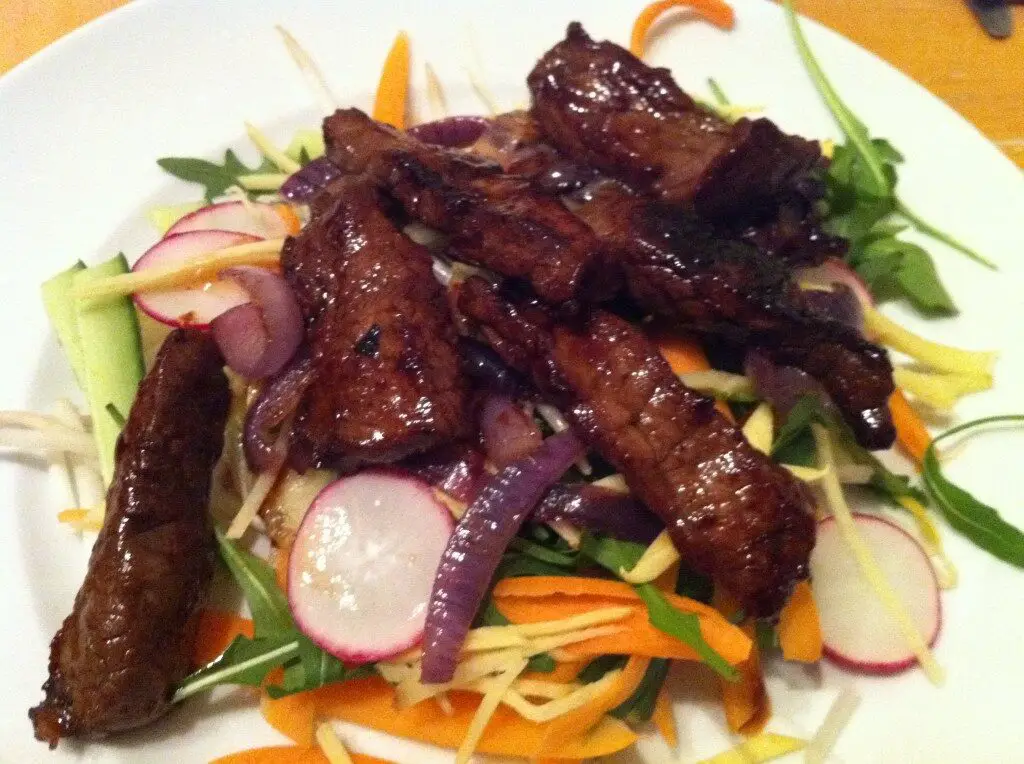 5. Drizzle the marinade and pan juices over the salad.