My wife bought me a chip pan for Christmas. Nothing special. Ordinary, bog standard pan with a basket. But its brilliant.
The last time I used a chip pan was when I was a teenager living with my mum and dad 30-odd years ago. It was a permanent fixture on the hob, ready for action, because we had chips pretty much every night (this was in the days before the invention of oven chips).
My mums chip pan was filled with three blocks of lard which, after shed used to cook with, set solid, like a frozen lake. After the first cook it was white and gleaming. After the tenth, it looked like a a muddy, slushy puddle.
Ive decided to use sunflower in mine, which I will change whenever I cant see the bottom. So far one panful has been good for four meals.
My inaugural effort was tempura prawns (superb), followed by posh chicken nuggets for the kids (the flesh inside stayed moist and translucent), then good old-fashioned chips, the way they used to be made.
Then there was this¦my take on Chinese Crispy Beef, but using a Japanese spice blend called Shichimi Togarashi instead (brand: Barts, in case you fancy trying it yourself). Its a blend of chilli peppers, sesame seeds, orange peel, seaweed, coriander leaf and ginger and is widely used all over Japan.
Ideally, youd cook this with sirloin or fillet steak, but Ive gone for flat-iron, which is much tougher and a hell of a lot cheaper. However. I cooked it in my Sous Vide water bath for four hours to tenderise it, so if you dont have one, go for a more tender, more expensive cut.
Serves 2
1 litre sunflower oil
2 flat iron steaks, weighing approx. 250g each (or the same weight in sirloin or fillet)
Salt and freshly ground pepper
1 large carrot, topped and tailed and sliced into 0.5cm thick batons
For the batter
2 tbsp cornflour
1/2 tsp bicarbonate of soda
1 tbsp Shichimi Togarashi spice blend
2-3 tbsp water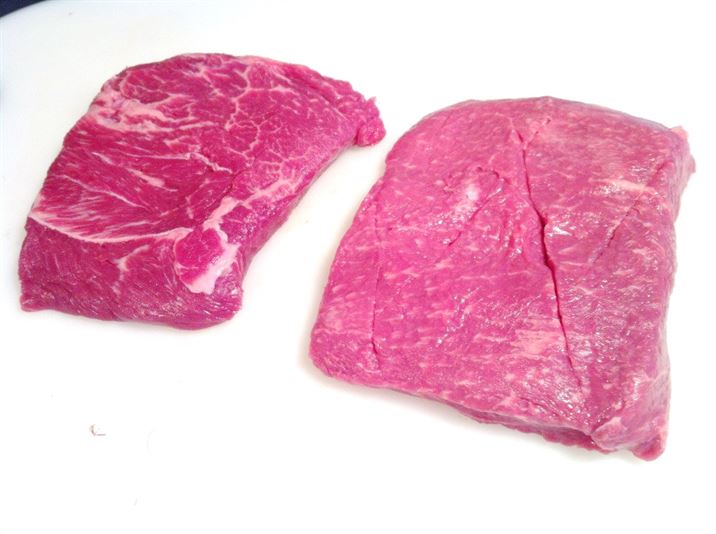 1. Season the steaks with salt and pepper. Seal in Sour Vide vacuum pouches. Fill a Sous Vide water bath and set to 55C. Immerse the steaks for 3-4 hours. (Skip this stage if youre using sirloin or fillet and go to stage 4).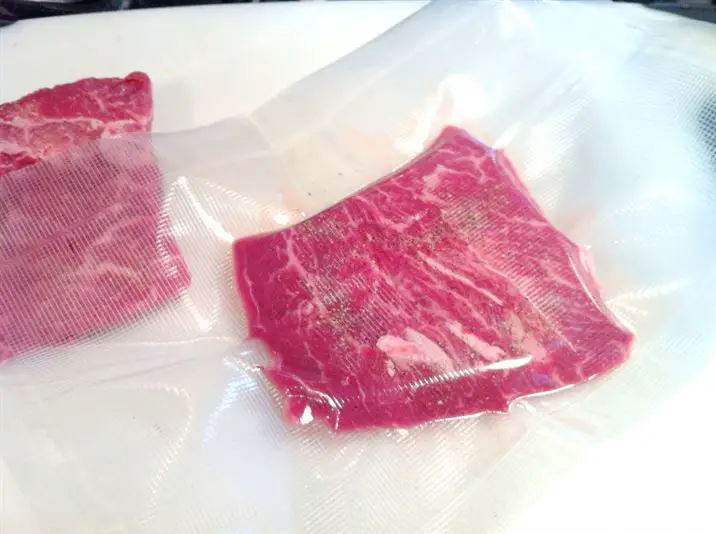 2. Make the batter by mixing all the ingredients together until you have a thick paste.
3. Remove the steaks from the Sous Vide pouches and discard any excess liquid. Pat the steaks dry and slice into 0.5cm strips.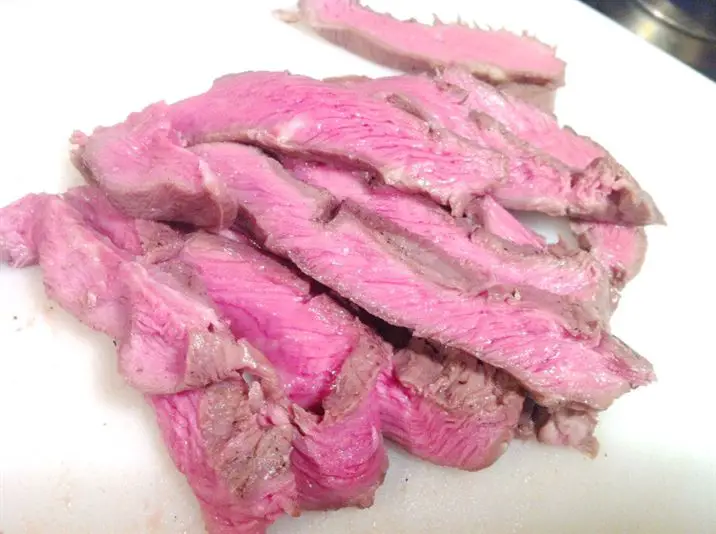 4. Add the steak strips to the batter and mix to thoroughly coat.
5. Heat the oil in a chip pan until a drop of batter sizzles. Now add the beef strips, one by one. Cook for around 2 mins, until crisp and golden. Remove to drain on kitchen paper.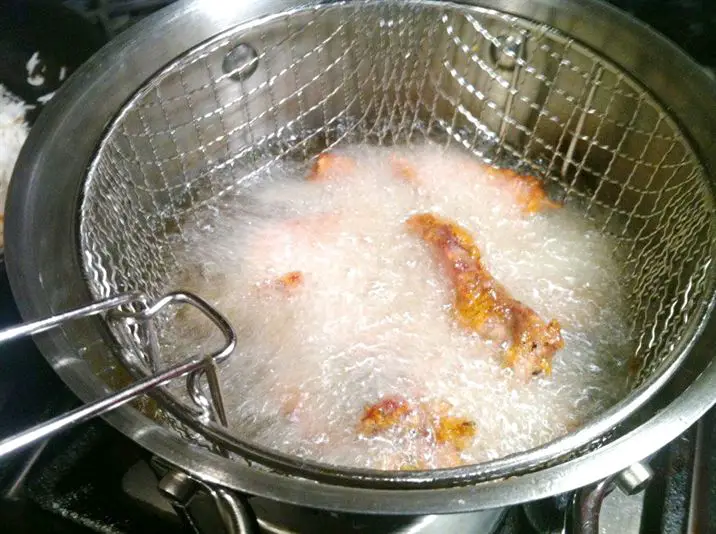 6. Add the carrot batons to the oil and cook for 2 mins, until tender.
7. Serve the beef and carrots over egg fried rice with a dipping sauce, such as sweet chilli or hoi sin.