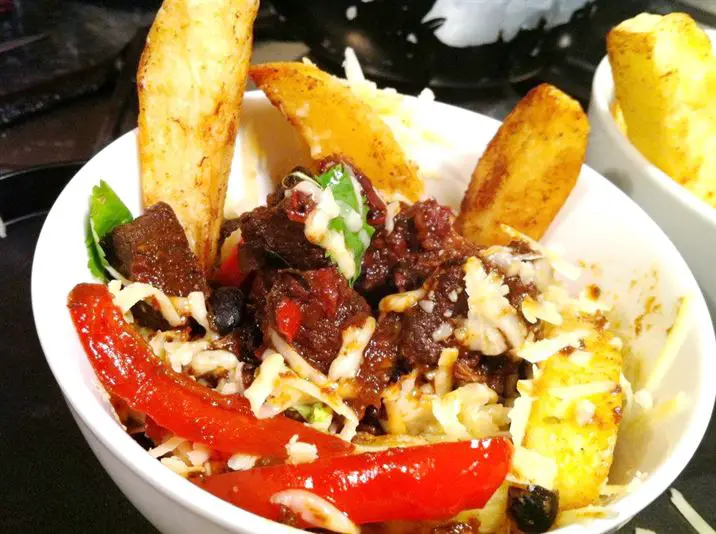 When is a pie not a pie? When its this Chilli Beef Pie with Spiced Potato Wedges from Camilla Stephens splendid Higgidy Cookbook.
Camilla is the founder of Higgidy, which you may have seen in the supermarket, and has just released a book containing 100 recipes for pies and more.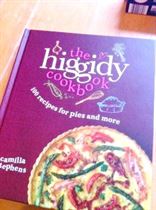 But not all pies have pastry crusts as this monumentally magnificent chilli illustrates.
My wife says this is the best chilli she has ever tasted, and I would have to concur.
The secret ingredient is black treacle, which Id never thought of before.
Ive tried chilli with chocolate and black bean sauce, but never treacle. Its a revelation.
Ive made this chilli with diced Welsh wagyu beef, sourced from Alternative Meats.
It might sound expensive, coming from the worlds most expensive breed of cow, but a kilo of beautifully meaty chunks costs just a tenner , making the meat for this dish cost 1.25 per person. Thats a bargain in anyones language.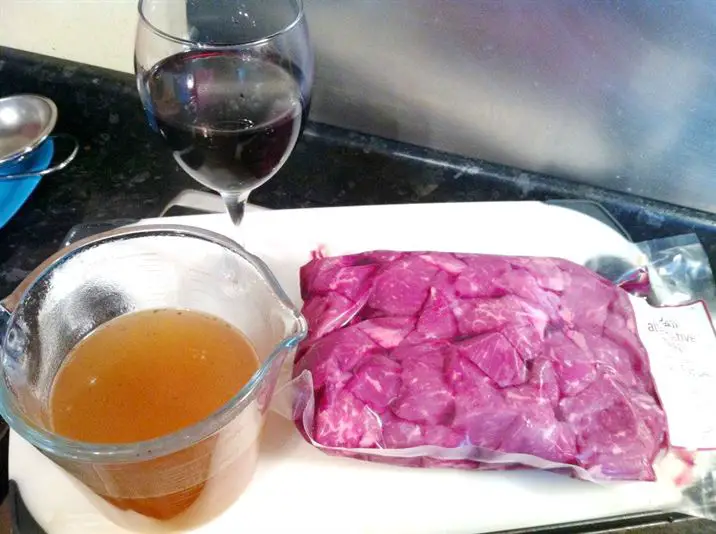 If youre a chilli fan, I implore you to give this recipe a go. Its a triumph.
Ive tweaked Camillas recipe to make enough for 4 people, not
2 tbsp cumin seeds
1 tsp dried chilli flakes
1 tsp ground cinnamon
2 tsp dried oregano or Italian herbs
500g diced braising beef
3 tbsp olive oil
1 red onion, finely chopped
2 garlic cloves, finely chopped
1 small bunch fresh coriander, leaves and stalks separated and chopped, plus a few leaves to serve
1 red or green chilli, deseeded and chopped
2 tbsp tomato puree
150ml red wine
1 x 400g tin chopped tomatoes
2 tbsp black treacle
150ml hot beef stock
1 red pepper, deseeded and sliced
300g black beans, from a tin
Salt and freshly ground black pepper
For the wedges
2 large baking potatoes
2 tbsp olive oil
Good pinch of smoked paprika
Handful grated mature Cheddar cheese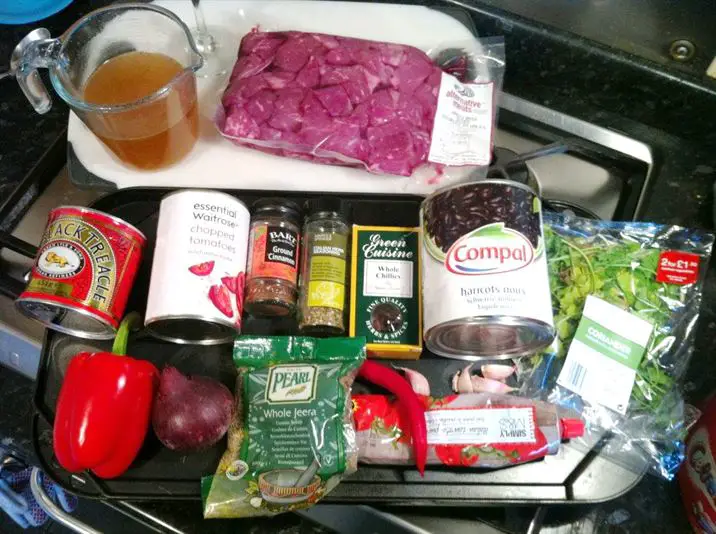 1. Preheat the oven to 180C/Gas 4.
2. Grind the cumin seeds and chilli flakes together in a pestle and mortar or coffee grinder. Tip into a large bowl and stir in the cinnamon, oregano and 1 tsp salt. Add the beef and toss to completely coat.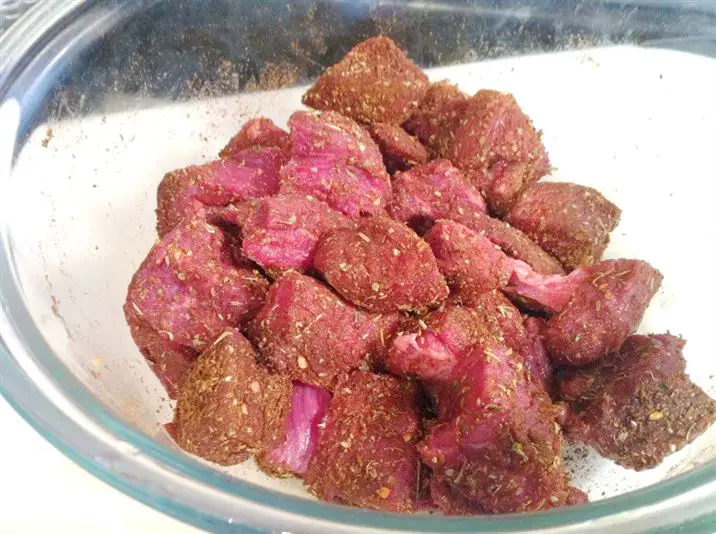 3. Heat a tablespoon of the olive oil in your casserole pan over a medium heat and brown the spiced beef all over in batches, adding ore oil if needed. Be careful, because the spices will become bitter if burned. Put the browned beef into a large bowl. Pour a little water into the empty pan, scrape with a wooden spoon to loosen the spices, then pour this over the beef.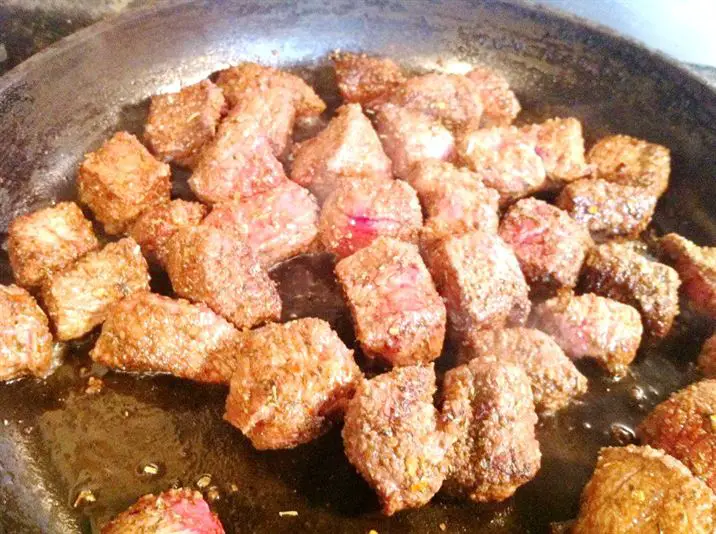 4. In the same pan, heat the remaining oil over a medium heat, then gently fry the onion, garlic, chopped coriander stalks and chilli for 5 mins or until soft. Add the tomato puree, wine tinned tomatoes, treacle and stock and stir over a medium heat for a minute or two until well mixed. Add the beef and bring to the boil. As soon as the stew is bubbling, remove from the heat, cover tightly with the lid and cook in the oven for 2 hours (or transfer to a slow cooker and cook on LOW for 4 hours, until the meat is meltingly tender).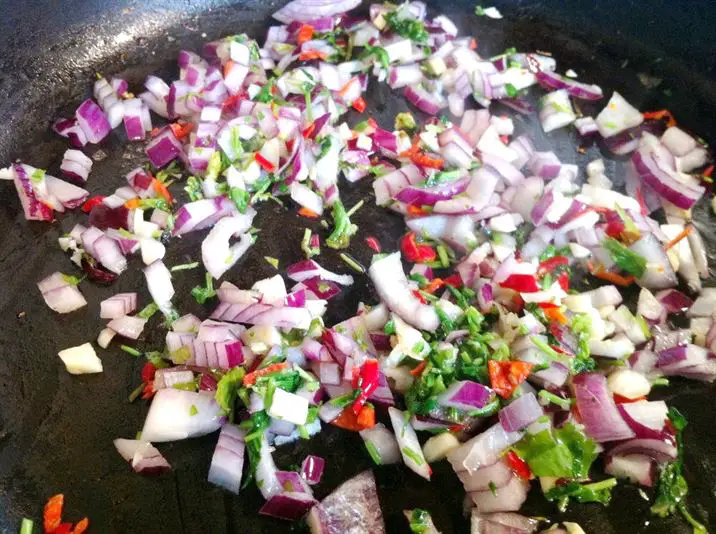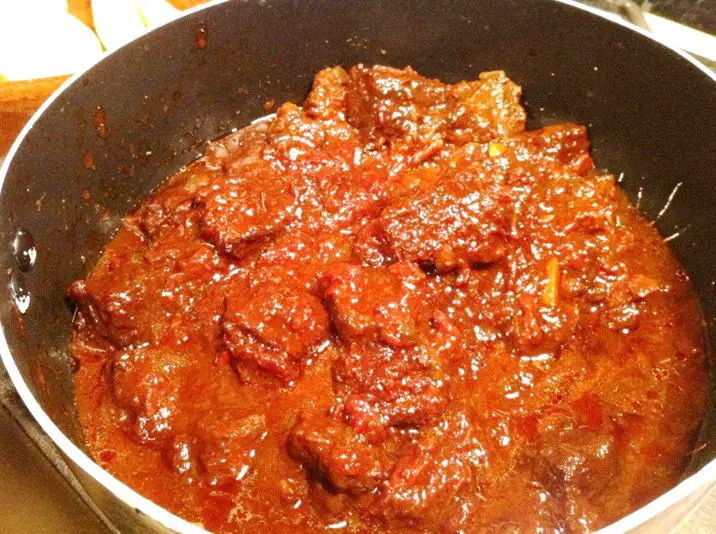 5. Add the sliced pepper and black beans to the pan, give it a good stir, season well with salt and pepper, then put the lid back on and return to the oven for another 20 mins. Remove, taste to check the seasoning, and stir in the chopped coriander leaves. Set aside with the lid on tightly.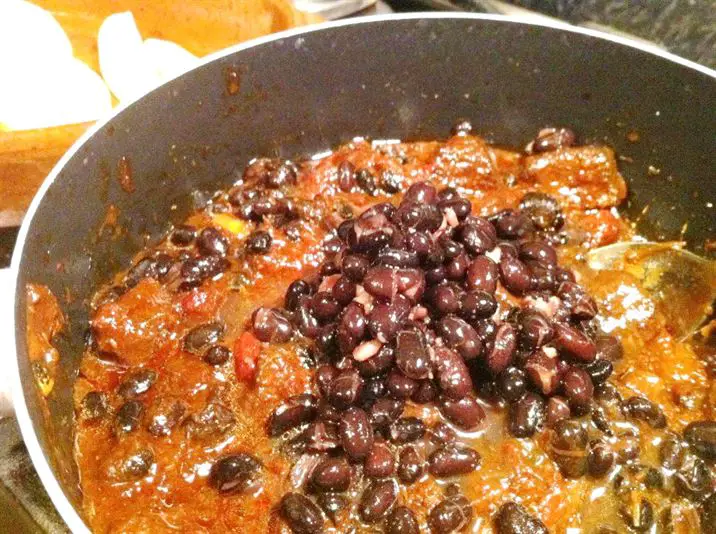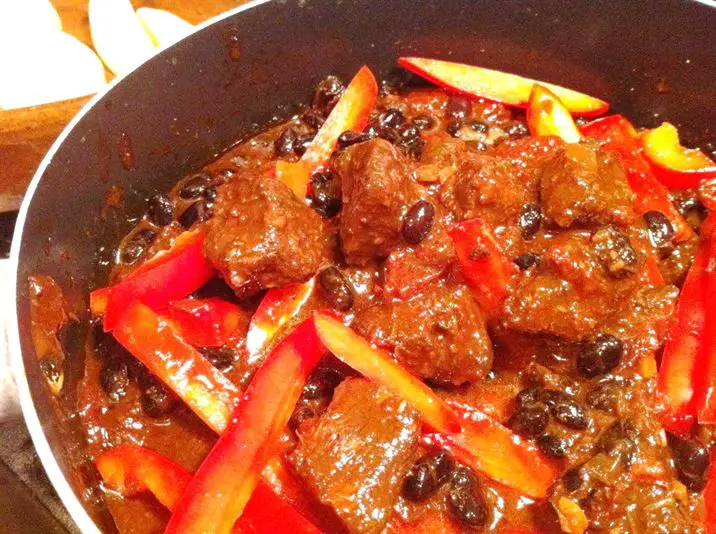 6. Increase the oven temperature to 200C/Gas 6. Cut the potatoes into chunky wedges and cook in a large pan of boiling water for 8 mins, or until just tender. Drain, then tip out onto a shallow roasting tin and drizzle with the oil. Sprinkle over the paprika and some sea salt and bake in the oven for 30 mins, or until crisp and golden.
7. Pile the chilli into bowls, sprinkle with grated Cheddar, stick the potato wedges in and garnish with coriander leaves. Serve with soured cream and guacamole, if you like.