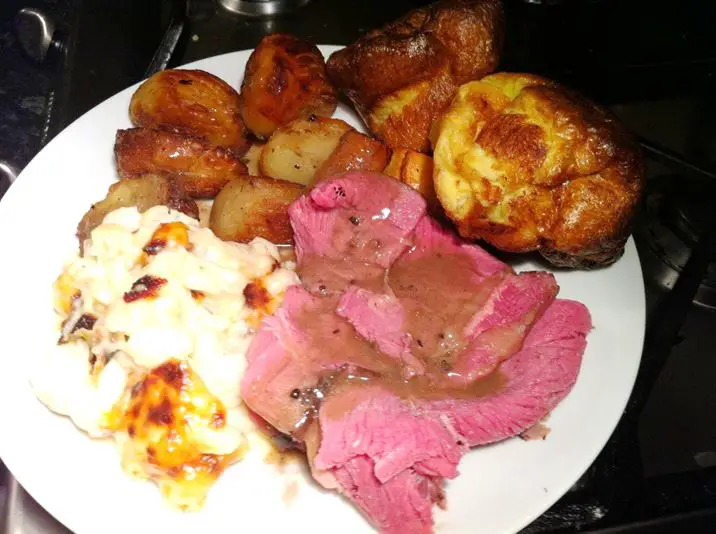 I was walking past a butchers window the other day when I saw the most magnificent display of purple, almost black, aged foreribs of beef hanging in the window.
At first I thought it was just a display for OMG! Look at that purposes, but when I went in to inquire, I was told (Im paraphrasing): œNope, its not Lady Gagas dressing room that beef is for sale.
I couldnt believe it. Id never seen anything so wonderful, never smelt anything so sublime (a cross between blue cheese, sweaty socks and wet dog drying in front of a radiator, since you ask). I had to have some.
œWhat are you after, Sir, the fantastically knowledgable butcher asked.
œThe oldest joint on display, please. Two ribbed forerib.
œThat will be this, then.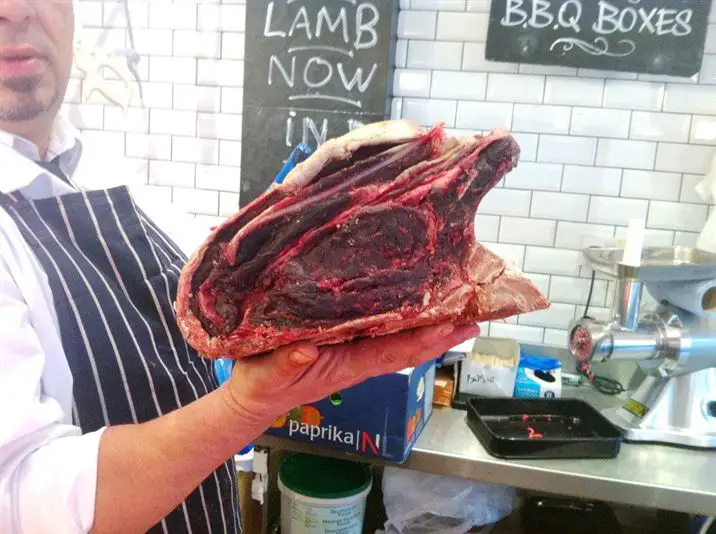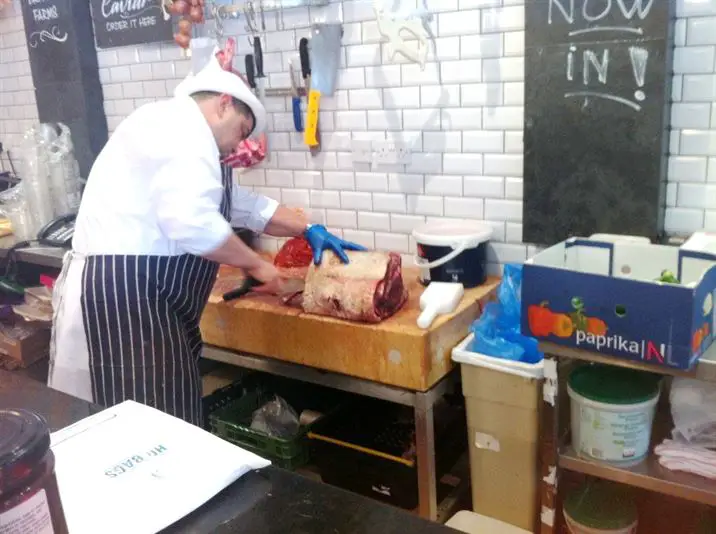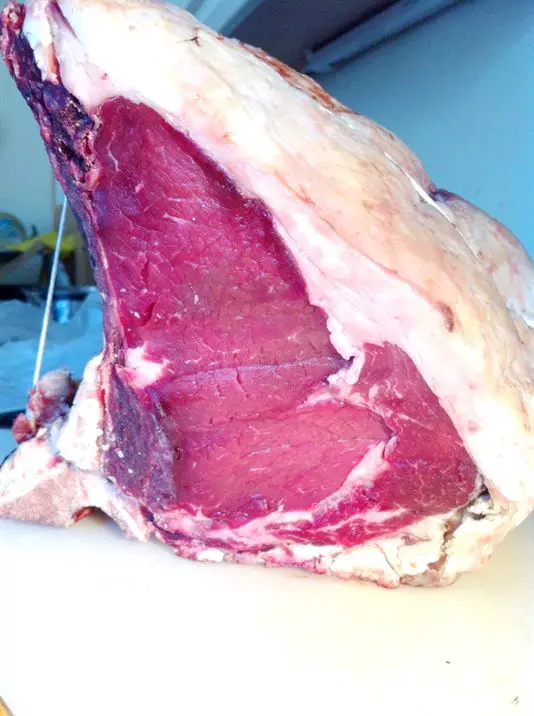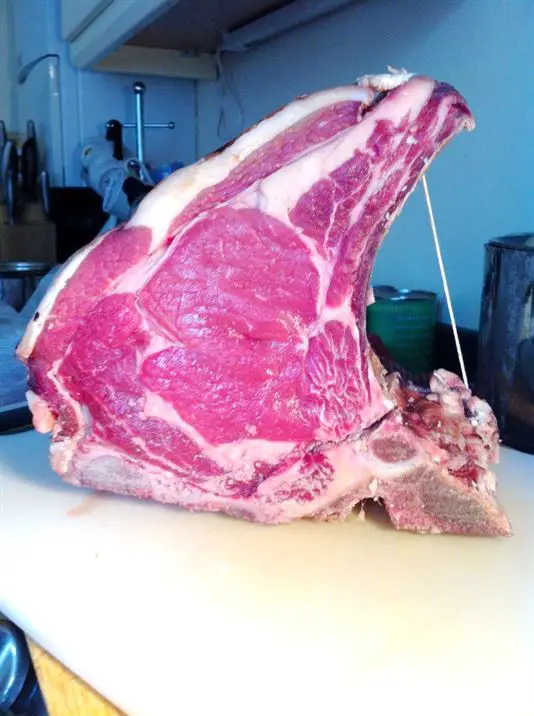 And he proudly showed me this beauty. The breed: Lincoln Red.
How on earth do you do justice to such a magnificent joint?
Theres only one resource to turn to in such circumstances: Heston Blumenthals Heston At Home cookbook.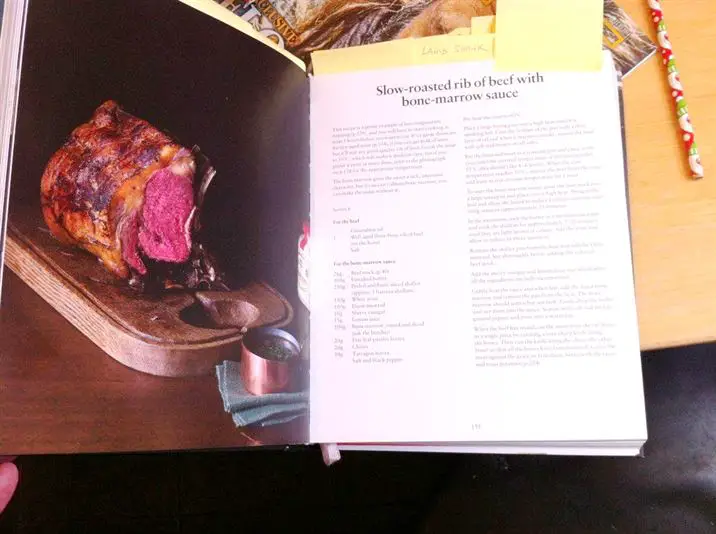 Here, Heston recommends browning the meat all over in a lightly oiled frying pan before bunging in the oven for 4-6 hours at 60C until the internal temperature of the meat is 60C (youll need a meat probe for this).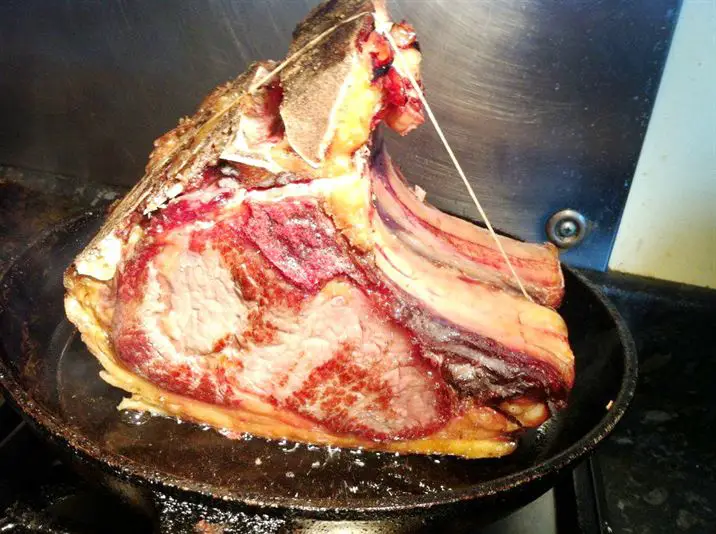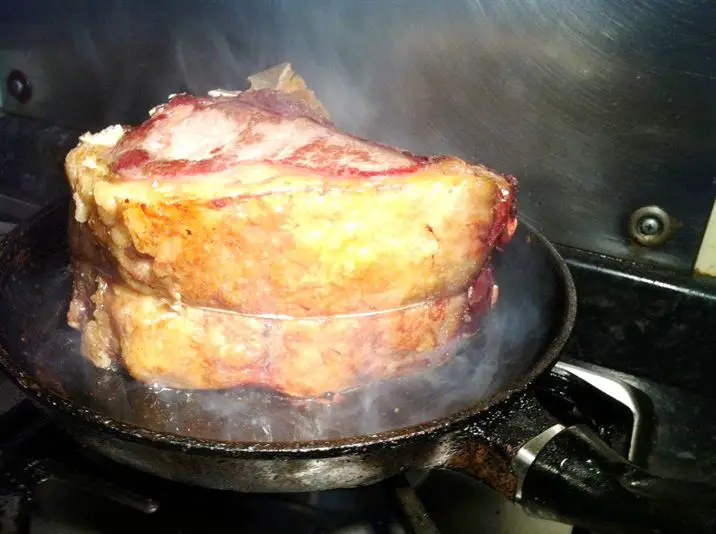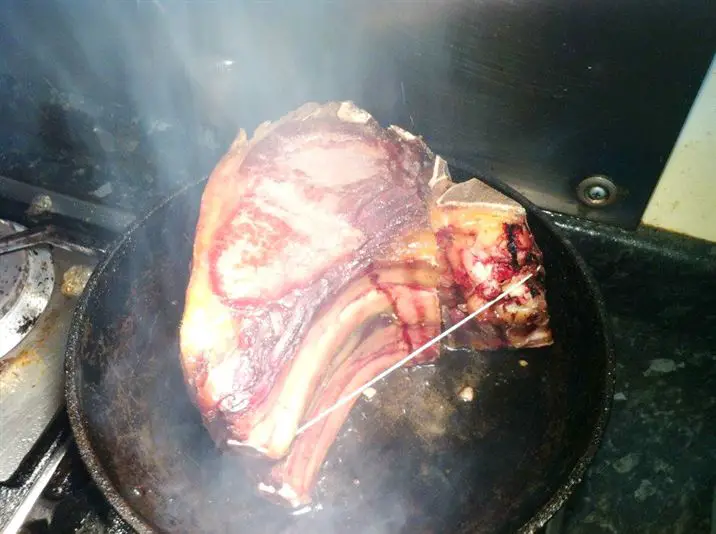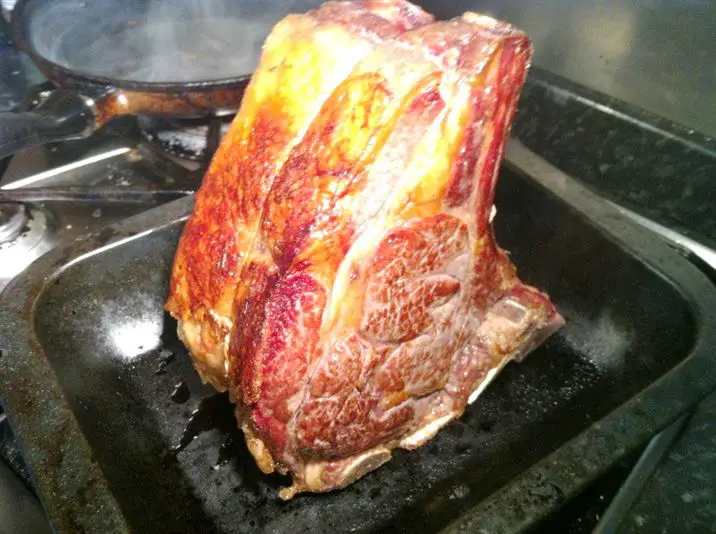 When youve achieved that, remove from the oven and keep it warm under tin foil and a couple of tea towels, which gives you time to roast your potatoes and carrots, bake your cauliflower cheese, make your Yorkshire puds and make your gravy.
I wont go into detail about the accompaniments here, except to say that my perfect gravy for beef basically brings together beef stock, red wine and a lump of bone marrow melt, with the juices from the rested beef added at the end. It really is superb.
Once your beef has rested, use a very sharp knife to carve the meat away from the beef bones (save these for stock) and then slice to your desired thickness. Look how pink it is! Look how juicy!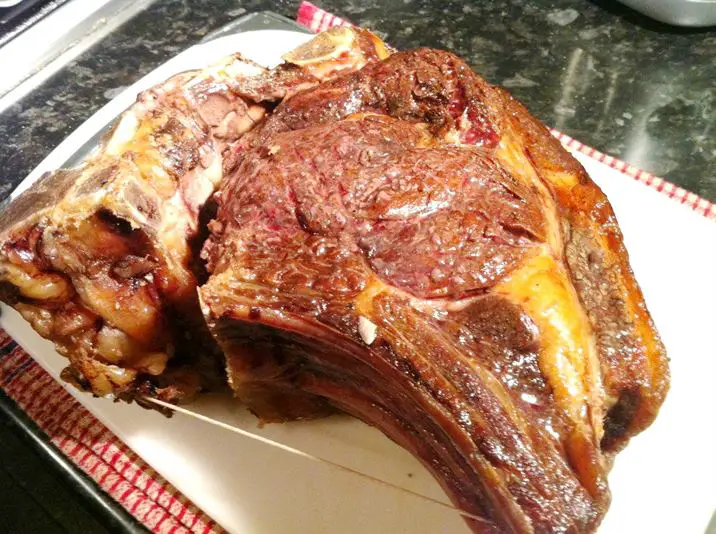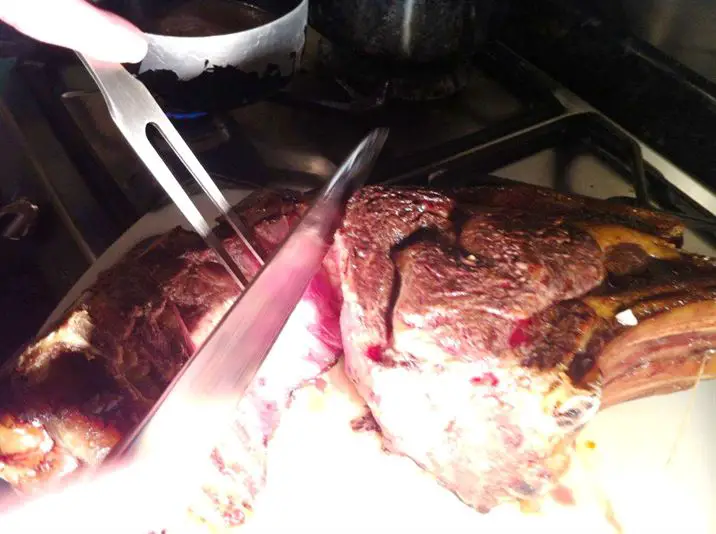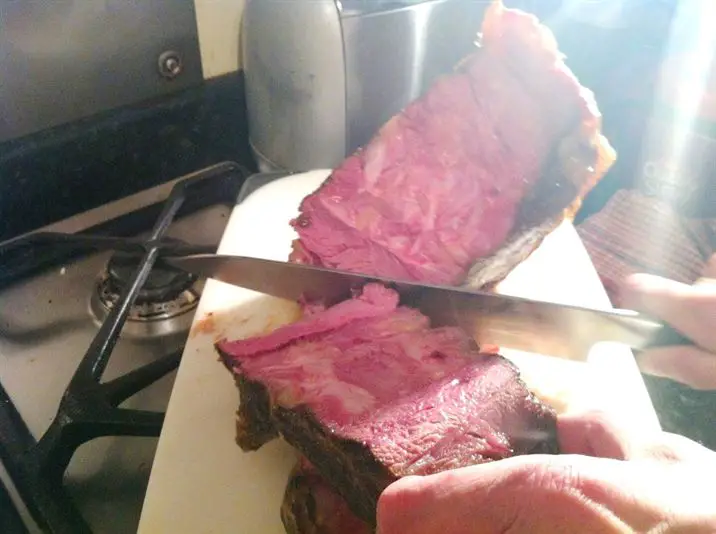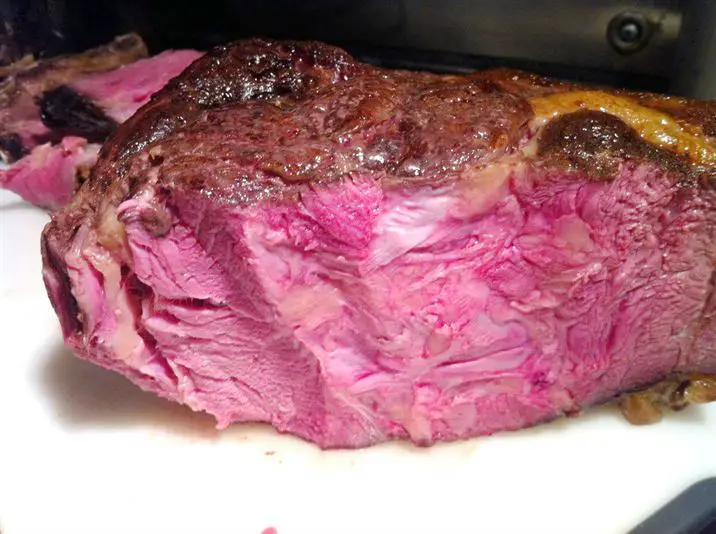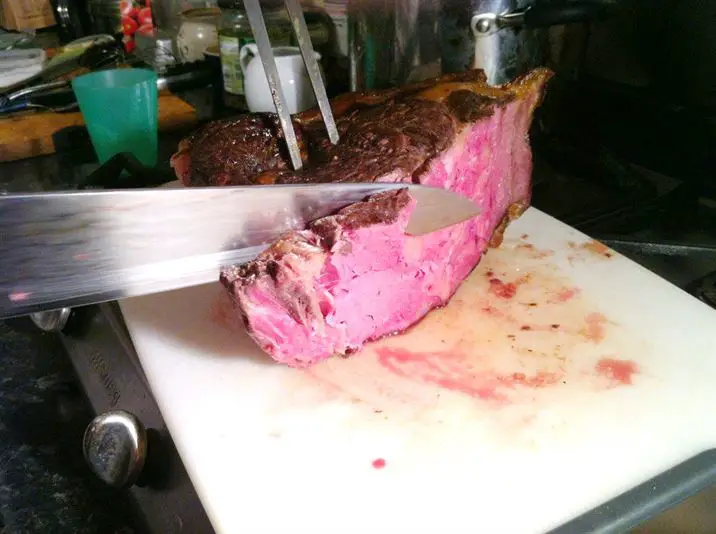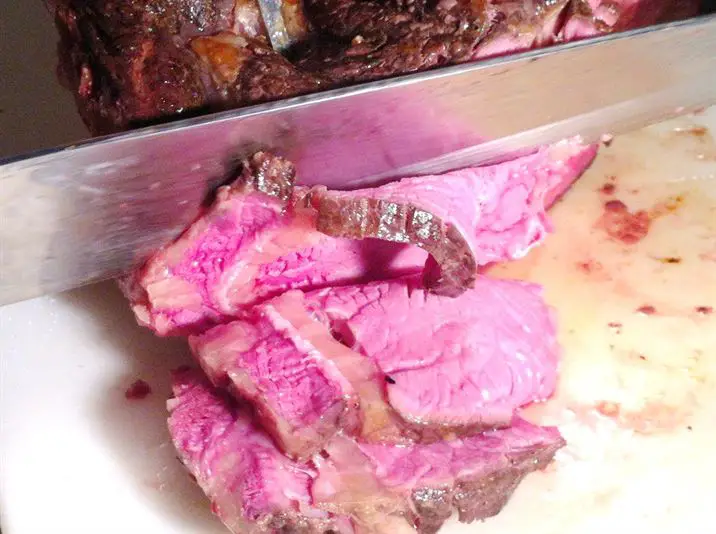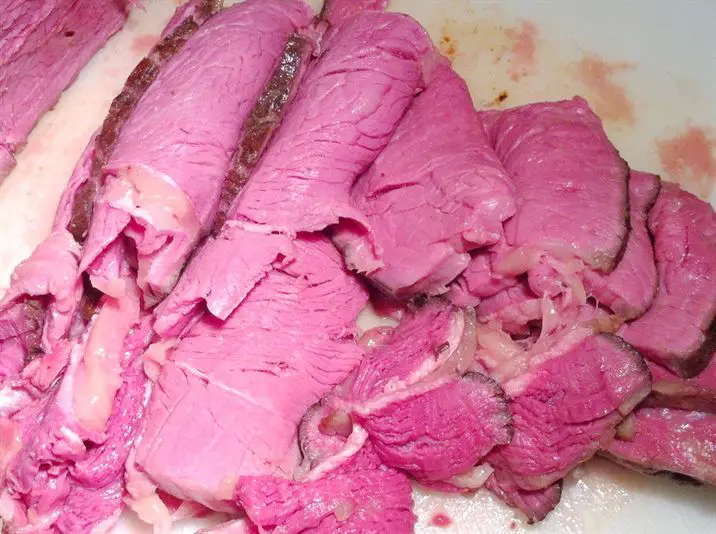 As my friend Danny asked when I Tweeted him a pic: œLooks great, but what does it taste like?
Well, it needed salt, but all meat needs salt, in my opinion, but once seasoned it was sublime: incredibly beefy, melt-in-the-mouth texture, with blue cheese notes.
Its not the oldest beef Ive ever tried that was a 70-day aged Danish sirloin at the restaurant M.A.S.H but it was certainly right up there with the best.