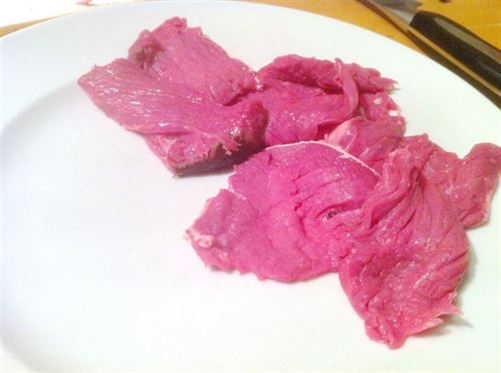 This is the simplest recipe for roast beef you will ever try and also the best. It comes, of course, courtesy of Heston Blumenthal.
This is low-temperature cooking, which works on the principle that if you cook meat at less than the 100C boiling point of water, the moisture inside the meat will stay inside the meat!
The resulting meat should be bright pink, but with no blood. And it will be the juiciest, most succuclent, silkiest beef youve ever tasted.
But first things first: dry-age your beef. I used Aberdeen Angus. I took it out of its wrapping, then placed it on a plate in the fridge for 5 days to allow the cold air to circulate and almost dry-cure the meat for a deeper, beefier, more intense flavour.
You will need an oven thermometer or a meat thermometer. Set the oven to 55C/gas 1/4, sear a two-rib forerib of been all over in a little oil in a frying pan. Transfer to a roasting tin, then put in the oven.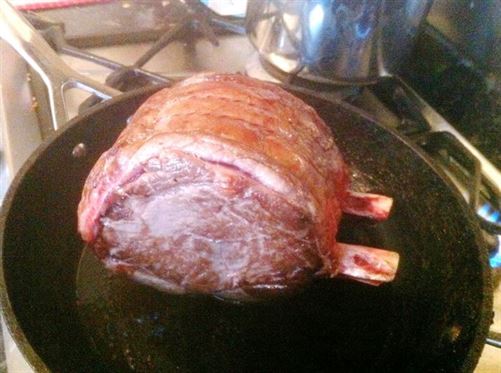 Then wait.
Remove it an hour before serving and leave to rest.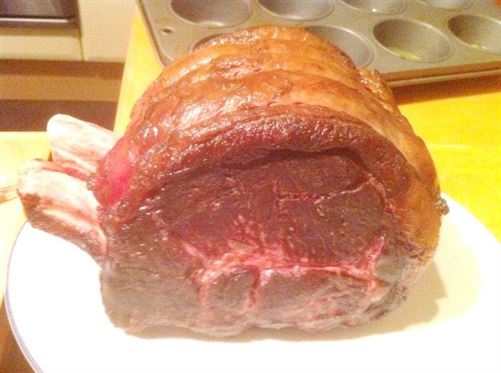 Take the meat off the bones in one large piece, then carve across the grain into thick chunks.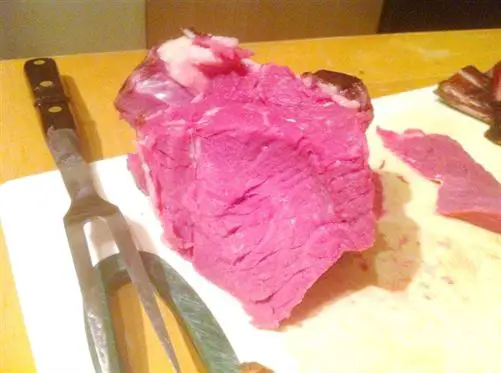 Serve with your favourite accompaniments which, in our case, were roast potatoes, roast carrots, stir-fried Savoy cabbage, Yorkshire puds and gravy made from beef stock, red wine, mustard and thyme.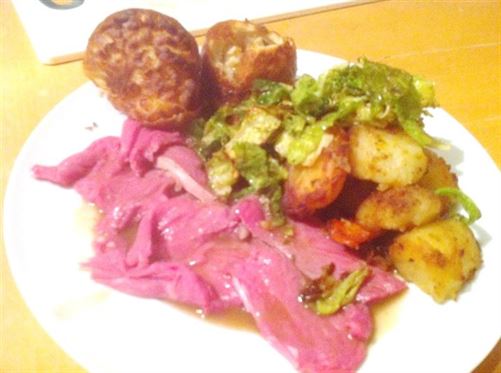 Do you have a BEEF recipe youd like to link up? Then link it up below.
Mister Linkys Magical Widgets " Auto-Linky widget will appear right here!
This preview will disappear when the widget is displayed on your site.
For best results, use HTML mode to edit this section of the post.