@recipeshed How would you like your steaks cooked? Oh, just knock its horns off, wipe its nasty ass, and chunk it right here on this plate.

" John Clayton (@dogbombs) June 6, 2014
I loved this Tweet from John @dogbombs. It was in response to the above pic I Tweeted from me and my wifes visit to Boucherie Rouliere in Saint Germain, Paris.
We had been gifted two very rare, very precious nights away from our children by our dear friends Amy and Mark, and so we set out to eat the best (in our view) chicken in Paris (Le Coq Rico, tick), the best seafood (Le Petit Zinc, tick) and, here, the best steak. However, Im reserving the tick for this, as will become clear.
Boucherie Rouliere is set in a bustling alleyway set back from Boulevard Saint Germain on Pariss Left Bank. The location is no-nonsense, situated as it is a few doors down from an Irish pub and across the way from youth-packed bars. Noisy, crowded, lively, jostley (sic! theres no such word).
The restaurant itself is little more than a wide corridor, lined with wooden tables, leading down to the red hot kitchen. We planned to arrive on the dot of opening time at 7.30pm, but enjoyed a bit too much evening sunshine in the nearby Jardin du Luxembourg so got there just before 8 and it was rammed.
Avez-vous une réservation? asked the brusque yet charming waiter.
I somehow managed to make Non sound English, to which the waiter replied: There is a 15 minute wait for a table, if you would like to wait?
Wed just caught a glimpse of a magnificently thick, juicy, purple steak being delivered to a table precisely what wed come for so, Oui, wed wait.
Ten minutes later, we were seated. Actually, we were, more like, crammed in, then locked in, like commuters on a London Underground tube train during the rush hour. The space between the tables was non-existent, and the strangers either side of me were closer to me than I was to my wife sitting opposite.
Still, it was an experience. Not one for the claustrophobic, but an experience nevertheless.
The Canadian woman next to me seemed to be enjoying her glass of red (I could practically smell it on her breath) so I asked her if she recommended it. It was a house Medoc, and very pleasant it was too.
We did our best to zone out the conversations going on either side of us until we gave up and joined in and ended up chatting to a very nice American couple from Colorado about their European tour of Catholic churches.
And then we placed our order: roasted bone marrow with toast for me to start; truffle ravioli for my wife. When they arrived, our feelings of being hemmed in evaporated. The bone marrow was soft, luscious and amazingly beefy; the ravioli was intensely mushroomy with beef overtones. Both were a triumph.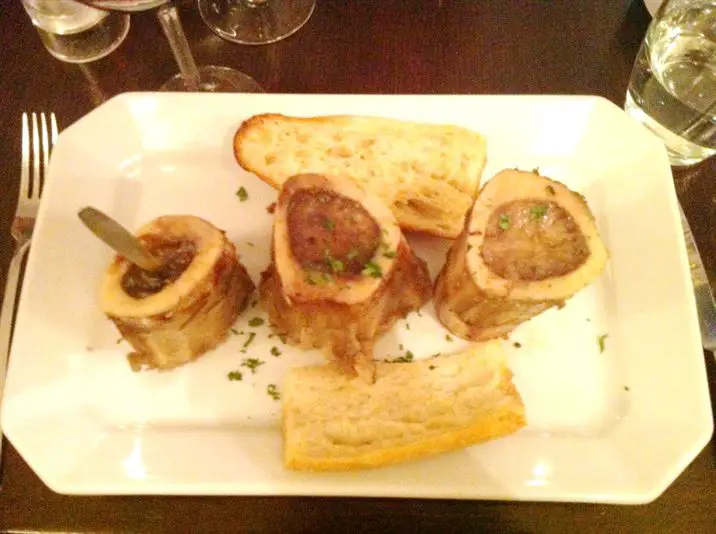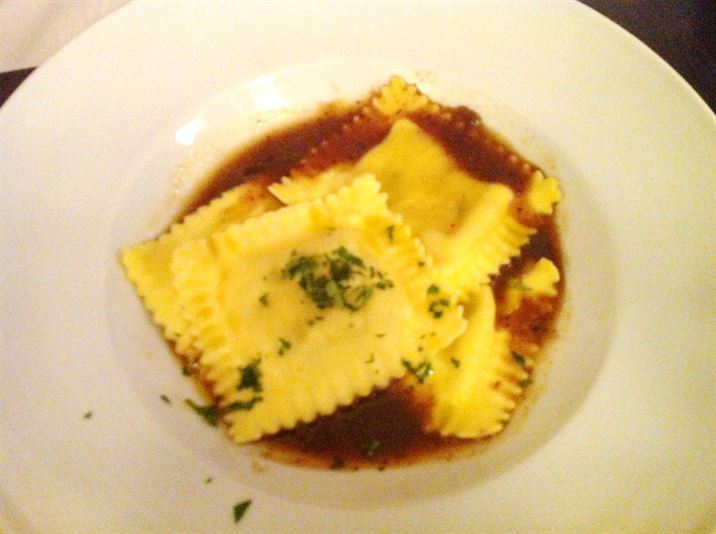 But we werent here for the starters. We were here for the question: Comment voulez-vous votre steak fait?
How the chef likes his done, we replied.
And then it arrived. Its horns removed, its bottom wiped, and thrown on the plate after barely an introduction to heat.
It was a superb piece of meat: drool-inducing beefiness with a decent chew.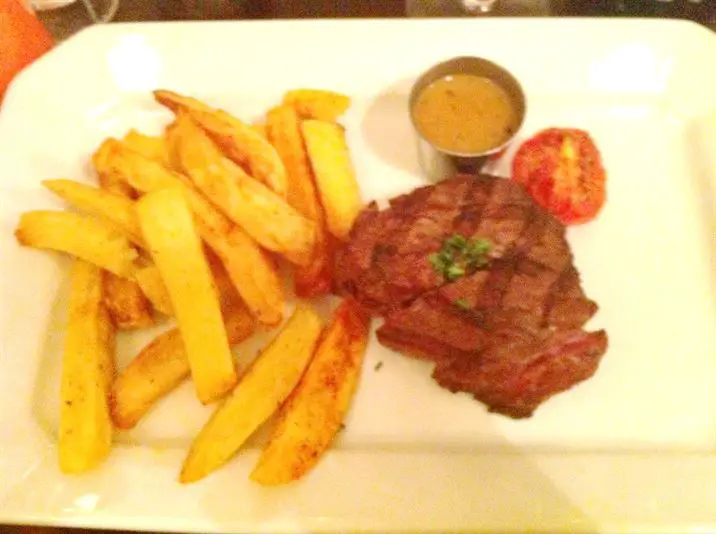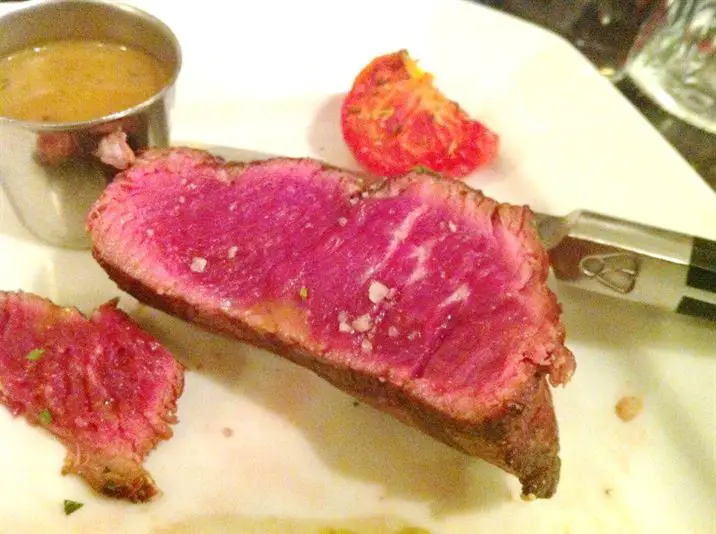 But heres why it didnt get a tick: when I asked the manager about its breed and provenance, I was hoping expecting it to have come from a breed Id never tried before. A French breed. Charolais, perhaps.
But, Non, as tasty as it was, it wasnt local: it had come from Ireland. And, unfortunately, our waiter didnt know the precise breed.
OK, this makes me a beef snob, but its what I do: I eat steak. I eat a lot of steak. Ive eaten steak from the British Isles, Australia, New Zealand, Argentina and Brazil. But I have never eaten French steak and I was made keen to try French steak in a French restaurant dedicated to steak.
There was nothing wrong with Boucherie Roulieres steak in fact, there was everything right with it. But sulkily I wanted French. And for that reason, the search for The Best Steak in Paris continues .